"THE YUTO SHOW !" ROUGH CUT



KAUE COSSA'S "CONCOURSE" PART

THANK YOU WELCOME DAVID REYES!

UMA'S "PUNCH A HOLE IN THE SKY"

HARRY LINTELL'S "NORTHERN GRIT" PART


MAGENTA PRESENTS: "PLANT IN THE DESERT"


"OPEN SEQUENCE" - SILAS BAXTER-NEAL

REAL STREET '21: JAKE ANDERSON
MARK SUCIU'S "CROSS CONTINENTAL: ROAD CUTS"

TOMMY ROBINSON'S "FEVER FOR THE FLAVOUR"

"HAPPENINGS" FROM AUSTYN GILLETTE & STEFAN JANOSKI

ELI WILLIAMS' "DOOMSAYERS" PART

NICK RAINEY'S "GRAND AVENUE" PART

BRIAN ANDERSON'S "LANNIBUG" PART FOR ACE TRUCKS

OUT THERE: WKND'S JORDAN TAYLOR


BEAR MYLES "THE BALANCE" BY LUCIEN PARSONS

PHIL MARSHALL'S "KANPAI" PART


NOAH MAHIEU'S "ZEN BRAIN" PART

DARKROOM'S "INCUBATOR" VIDEO

"IL FANTASIA" RUBEN SPELTA IS PRO FOR MAGENTA SKATEBOARDS

JORDAN TAYLOR'S "WKND 2021" PART

"STALLION" BY WILLIAM STROBECK
THE SKATEBOARDERS COMPANION - ISSUE 2

WE ARE NOW DISTRIBUTING MILES
™​​​​​​​
GRIPTAPE!

"BAKER VIDEO WITH JACOPO"

ACE TRUCKS PRESENT: "OUR TURN"

CHRIS JONES: SMile INTERVIEW

PICTURE SHOW'S "ADMIT ONE"

MAGNUS BORDEWICK'S "1DAH" PART

"PORTIONS" BY AUSTIN BRISTOW

MAITÉ STEENHOUDT'S "FROM BROSKI 2 PROSKI" PART
"MORELAND" BY LEO CARROLL-CAPP

GIORGI ARMANI'S "SKATE MENTAL" PART

MAX WHEELER'S "STAINED" PART

MAGENTA SKATEBOARDS PRESENT

THE STORY OF IGNACIO ECHEVERRIA - THE SKATEBOARDER WHO FOUGHT OFF A TERRORIST

BUTTER GOODS - "CHARLES MINGUS" VIDEO


MARIUS SYVANEN'S "SUOMI SOJOURN" PART FOR HABITAT SKATEBOARDS

"CALEB" (MCNEELY) HUF PART!
DEAD DAVE IS PRO FOR HEROIN SKATEBOARDS!

NICK MICHEL FOR FROG SKATEBOARDS AND VANS SKATE

Forecast X The Skateboarder's Companion 'Cracking Up'

"EN PASSANT" - A NEW PART FROM FLO MIRTAIN

HOMIES EP. 6 - "UP THE DOSAGE"
Free Dome's "Free Dream" Episode 1: Pedro Barros
"13:37" BY FRITTE SODERSTROM FEATURING SOME OF THE SOUR BOYS!

QUENTIN GUTHRIE'S "TRAVEL CORRIDOR #1"

NIKE SB OZ - "WELCOME TO MELBOURNE"


AUSTYN GILLETTE'S "CHEAP PERFUME" ROUGH CUT 

ADIDAS EU BOYS GET TOGETHER TO FORM "BOMBEW"

TOM KARANGELOV'S WKND INTRO PART!

MELODI'S "PASSING THROUGH" VIDEO - FT. CARL AIKENS

ELIJAH BERLE'S "CLOSEOUT THE YEAR" PART

MAX PALMER AND MORE IN JOHNNY WILSON'S "JOHN'S VID"

FROG SKATEBOARDS - "BOBA TEA AND NIGHTMARE"

JOSH KALIS - "DIY" DGK PART

ZANDER MITCHELL'S "INTERVENTION" PART

ADIDAS SKATEBOARDING - "BUFFER" FEATURING ISLE SKATEBOARDS DARIUS TRABALZA

HUGO MAILLARD - "NI LE MATIN"

ELIJAH BERLE'S INCREDIBLE PART IN VANS "ALRIGHT, OK"

HENRY GIBBS' "CHASING THE DRAGON" - A NEW BRISTOL CREW VIDEO

JOHN SHANAHAN'S "CARGO SNEAKER" PART

ATLANTIC DRIFT - EPISODE 11 - TOM KNOX

MAGENTA'S RUBEN SPELTA IN "***SNAZZY VIDEO***

TOM KNOX'S NEW SHOE FROM NEW BALANCE "TOM KNOX NM440H"

"SKATE AND CREATE" - THANK YOU SKATEBOARDS

"WE'LL BE BACK" FEATURING SOUR SOLUTION'S BARNEY PAGE

LOCKDOWN #2 - SENDING OUR LOVE AND SUPPORT TO SHOPS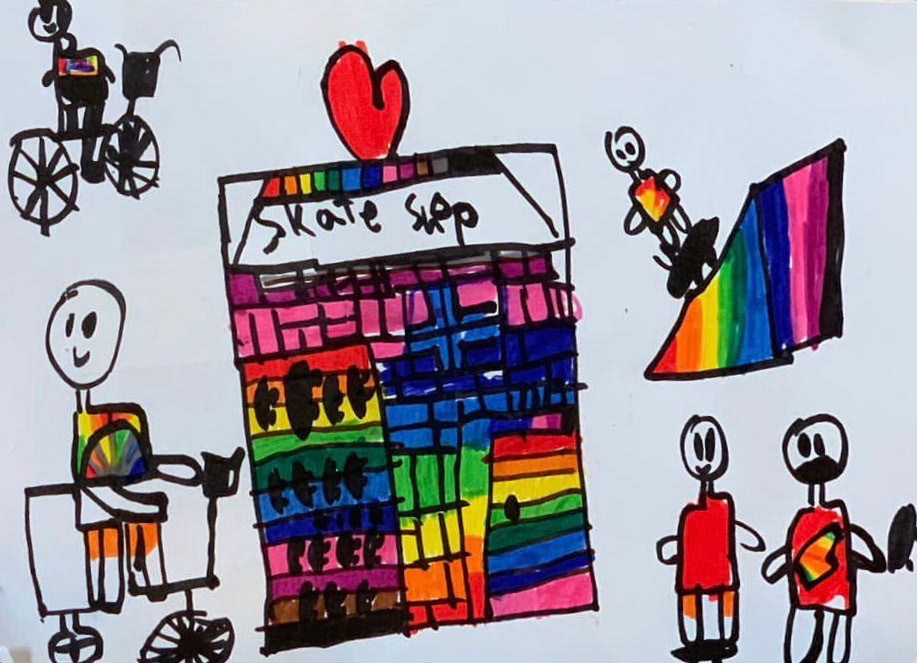 RESURFACING CHRIS MILIC'S PART FROM "IT'S A SECRET"

RE-WATCH BEN RAEMERS "OVERVERT" PART ON HIS 30TH BIRTHDAY

CHARLIE BIRCH INTERVIEW FROM FREE SKATE MAG ISSUE 32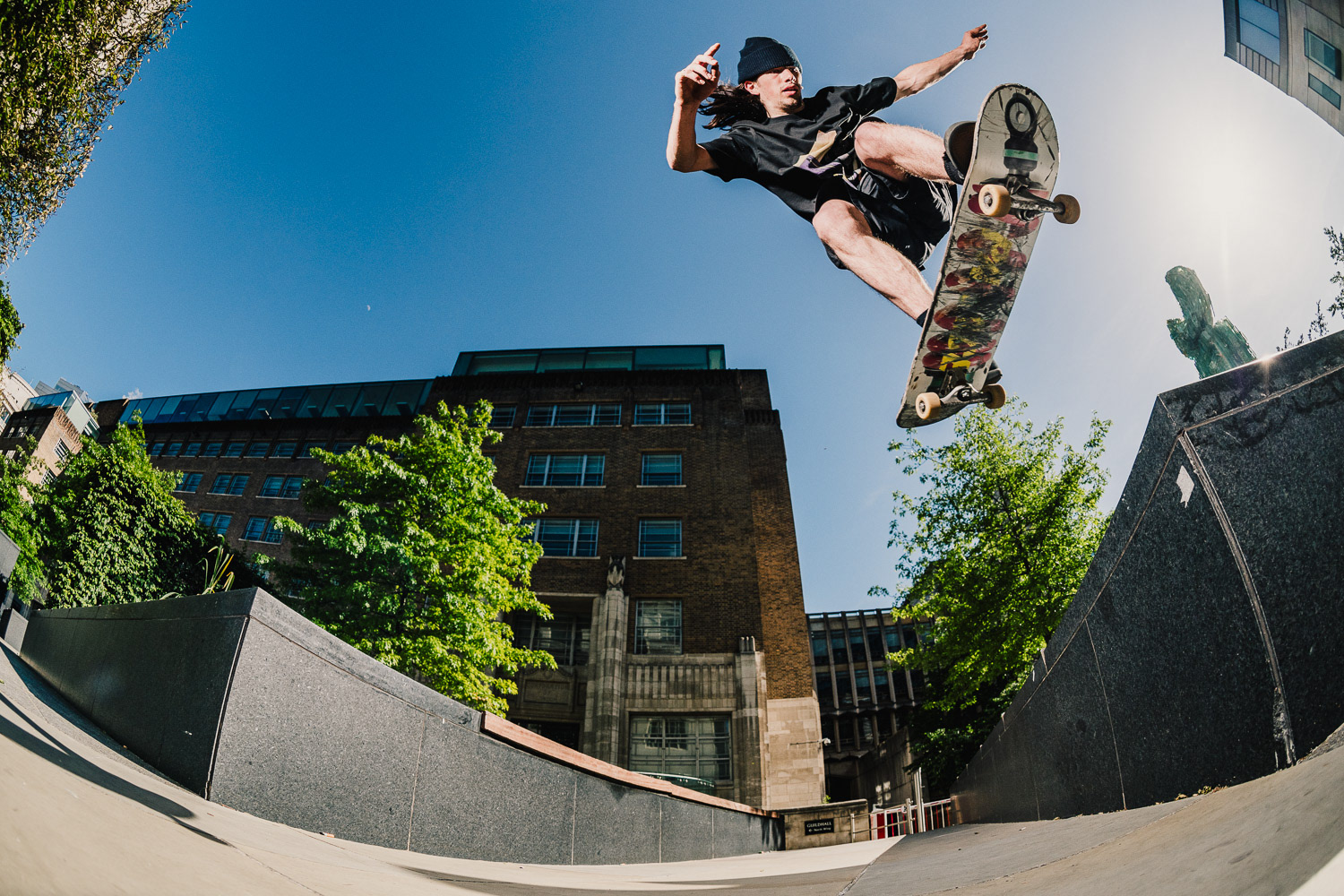 HOSEA PEETERS "INTERLUDE" PART FEAT.        CARL AIKENS

APRIL SKATEBOARDS "REPLAY"

WILL MILES PRESENTS "LAMBRUSCO"

MAGENTA SKATEBOARDS PARIS SUMMER TAPES "BOULEVARD"